HELP UP BUILD THE TERABYTE CAFE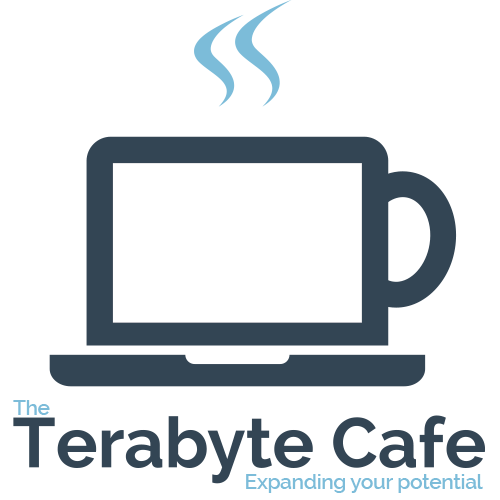 Story
In 2007 Markus Gray formed I Can I Will with his father Michael Gray Sr. and twin brother Michael Gray II with the vision of teaching the youth in the community about economics and basic business concepts through the organization's community garden program. Participants learned how to plant, nurture, and grow different fruits and vegetables and sell them at the annual farmer's market they organized. Over the course of 11 years, I Can I Will has won numerous awards and honors in gardening and community engagement.
In 2016, Markus noticed a few of the youth participants expressing interest in science and technology and how there weren't many options for them in their schools. This reminded Markus of the issues that he had looking for different opportunities outside of school and within the city of Chester where he grew up. It was in that moment the idea for The Terabyte Café came to be. Markus and his twin brother set out to build The Terabyte Café an Internet Café and S.T.E.A.M learning center. We located an available commercial space in downtown Chester that would fit our needs perfectly. In total we will need $160,000 to get this program off the ground, this includes renovation costs, equipment, and 6 months of rent.
Our Mission
The Terabyte Cafe is a project of CultureTrust Greater Philadelphia who seeks to be the home of high-level S.T.E.A.M (Science Technology Engineering Art Mathematics) programs and a goto place within the city that combines fun and education in low income and underserved communities.
Our Vision
The Terabyte Café will provide highly focused programs and workshops that fall in line with the core S.T.E.A.M topics (Science, Technology, Engineering, Art, Mathematics) on a continual basis within the city of Chester, Pa at little to no cost to the students. The primary goal is to empower the next generation with the skills needed to excel in S.T.E.A.M based fields. The facility will also house an Internet Cafe, where customers and students can rent one of the 40 PCs we'll have available for a rate of $2.50 an hour, to surf the web, apply to jobs and universities, conduct research and complete homework.
Why Chester & Impact
With an estimated 34,016 residents, and a median household income $27,365 it is important that we train the next generation of scientists and engineers to be suitable to take up one of the 1.7 million jobs that will become available in the STEM/STEAM based field by 2020.
10 for S.T.E.A.M Challenge
In the spirit of S.T.E.A.M, we organizing a 10 for S.T.E.A.M campaign. One of the pillars of STEAM is math and we want to show just how powerful the concept of numbers can be.
Our total startup cost is $160,000.
We need 160 supporters to start our fundraiser. If we split that $160,000 between our 160 supporters that mean that each supporter would be responsible for $1000. Here's where the 10 comes in, each of the 160 supporters gives $10 and find 9 other supporters to give $10, and boom there we have $1000 x 160 supporters = $160,000 startup capital.
Frequently Asked Questions
Are you a non-profit? Can I write off my contribution with my taxes?
The Terabyte Cafe is a program of CultureTrust Greater Philadelphia, a charitable trust declared in the Commonwealth of Pennsylvania. A copy of the official tax-exempt 501(c)(3) registration and financial information for CultureTrust Greater Philadelphia may be obtained from the Pennsylvania Department of State by calling toll free, within Pennsylvania, 1-800-732-0999. Registration does not imply endorsement.
Is this facility only for the residents of Chester?
No. Though this facility is built in Chester we welcome everyone.
How much to attend a class or workshop?
Most of our classes and workshops will be offered at no cost. We believe that it is important to remove as many barriers that we can make the biggest impact on the community that we can. Of course, we will have programs such as camps and workshop series that will have small fees in the future.
What is an Internet cafe?
An Internet cafe, which is also known as a cybercafe, is a place that provides internet access to the public for a small hourly fee. Typically they also sell drinks and snacks, which is where the cafe portion comes in. Some only provide access to the computer and basic office software and others provide computers with popular gaming titles on them as well as the latest gaming platforms.
How will the funds be used?
Renovations - $15,000.00
Classroom Cost - $53,179.00
Internet Cafe - $62,828.00
Cafe Cost - $5,524.00
Network Cost - $4,689.00
Rent (6 months)- $9,000
Furniture - $9,780
DONATE
$168
RAISED
$160,000
GOAL
| | | |
| --- | --- | --- |
| | | |
| This Campaign | 3 | 0% |
| has ended. | Believers | Funded |
This campaign has ended.